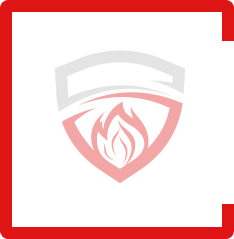 KITCHEN
SUPPRESSION
According to a new report by the National Fire Protection Association, an average of more than 7,400 fires occur in U.S. eating and drinking establishments each year. These fires resulted in an annual loss of $165 million in property damage, and more than a hundred civilian injuries. Help keep your establishment, workers and customers safe with a properly-functioning kitchen suppression system.
Sentinel Fire Group is focused on your commercial kitchen and fire safety. Our certified and trained technicians are dedicated to providing quality service or inspection for your commercial restaurant hood suppression system. Our services currently include: consultation, annual inspections, and ongoing maintenance.
Contact us today to discuss possible solutions.
Regulatory Requirements
NFPA 17A - Wet Chemical extinguishing systems:
Requirement for certified installation, operation, testing, and maintenance of commercial range hood fire suppression systems.
Requires UL 300 standard commercial range hood fire suppression system installations.
NFPA 96 – Ventilation Control & Fire Protection of Commercial Cooking Operations:
Requirements for kitchen exhaust hood, grease duct, and commercial exhaust fan installations.
Requires electrical control interlocks to cooking equipment exhaust and make up air fans and building fire alarm systems.
Prevent Structural Damage
Don't be a part of that $165 million-dollar statistic.
Protect Your People
Provide your kitchen staff with a safe work environment.
Remain Compliant
Restaurants are required to have their kitchen suppression system inspected at regular intervals.
KITCHEN SUPPRESSION SERVICES
Inspections
Testing
Service
Maintenance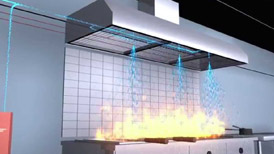 We'll provide you with the turnkey
solution your company needs