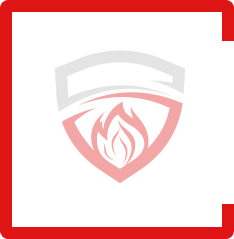 FIRE
EXTINGUISHERS
No fire protection plan is complete without fire extinguishers. These devices can quickly put out small fires and prevent major damage. Our service techs will ensure your extinguishers are functioning properly through regular testing, inspection and maintenance – so you never need to worry about being without these invaluable tools when you need them.
Contact us today to discuss possible solutions.
Stay Compliant
The National Fire Protection Association requires monthly inspections of your extinguisher(s).
Keep Your People Safe
Promote fire safety by ensuring your staff has access to functioning extinguishers.
Avoid Major Damage
Fire extinguishers can prevent small fires from becoming major catastrophes.
FIRE EXTINGUISHER SERVICES
Testing
Inspection
Maintenance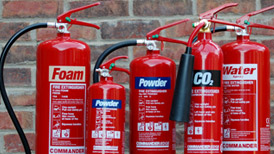 We'll provide you with the turnkey
solution your company needs